Future Interior
EP (2019)
RIYL for the kids: Girlpool, Hovvdy, Horse Jumper of Love
RIYL for the old heads: Codeine, Seam, Idaho
tracks 1 and 2 recorded January 2018 at All Night Diner / So Big Auditory, PHL PA - engineered and mixed by Andi Jones
track 3 recorded June 2018 in a room in Ridgewood, NY - engineered and mixed by Jack Tomascak
All instruments by Jack Tomascak except for percussion by TJ Stevenson
mastered by Will Killingsworth at Dead Air Studios, Western Massachusetts
The weekly ambient and space music radio program Hearts of Space describes its programming as "slow music for fast times." I started listening to the program when I was in high school -- prior to vaporwave, prior to the "critical reassessment" of new age. "We'll see you next week for more slow music for fast times," says the host Stephen Hill in his tripped-out baritone, soaked in reverb, at the end of every show. I encountered Stephen most often when I was truly exhausted, bubbling over in anxiety and unease, deep in a lifestyle that would yield terrifying bouts of aethereal sleep paralysis. While my tastes have broadened and shifted across underground music over the course of the last 10 years, I've most frequently returned to those artists making work aligned with this "slow music for fast times" concept -- stuff that tries to transcend and stretch time as much as possible. This can be work that's at points melodramatic, and perhaps not the quietest, but stuff that feels like the act of wringing out an engorged wet towel. Or that feels like a bonfire. Or that surrounds you in fog at the consistency of pea soup. The main objective of Future Interior is to take "slow music for fast times" out of the atmosphere and into our physical world, while paying a debt more directly to rock n' roll (or as Larry Grossberg beautifully puts it, the "rock formation" -- allowing the tactility and tangibility of rock to create affect).
An equally important objective of this project is to pay tribute to an imagined "slowcore scene" of the 1990s, not only in sound, but through a lyrical thoughtfulness that I feel is absent from recent revivals. Most every song I've written for this project was born out of the many shades of dysphoria with which I live. This is triggered by big/tough decisions, regret (or the potential of regret), or unspoken desires (of myself and others). I've lived with these feelings for a while in relation to my gender, but it's been only recently that I've been able to see how this distorted sense of self extends beyond my experiences as a non-binary queer person. It extends to the way I meet people and build and sustain(?) relationships. It's all rooted in rejection. Perceived rejection. The potential of rejection. They're all magnified. I have a lot of debt to the mental health professionals that pointed this out to me. What provides a break from these feelings is creating songs that reflect that awful moment: the absence of all energy and being paralyzed by all possible outcomes. At the same time, though, I want to clearly communicate how I yearn for something better, something easier, and something more comfortable. With Future Interior, I attempt to convey my personal cataclysmic moments in a way that is humble and direct, as the things I write about are never the actual end of the world (despite feeling like they are). By doing this, my hope is to develop strong connections with an audience -- something I miss from my days in community radio. As I look to fulfill these objectives, I do my best to exclude unnecessarily obtuse words, platitudes, or studio/arrangement "flexing". It's sad music (certainly indebted to "emo bands" in many ways), but I stand opposed equally to both "woe-is-me" garbage and performative self-flagellation. What's the way out from the way you're feeling? What kind of effort are you putting in to get out of your bad feelings? If there's no way out, tell me how you cope in the healthiest way?

These songs are from two LPs I have finished for this project.
National is about having your own queer space being battering-rammed in (not ideologically but physically) by a separate queer space. It is part of the "first LP".
Day Three is about longing, "drinking on the job", subletting in Williamsburg, trying to hold on tight after the election of a demagogue, and melting down professionally. It's part of the "second LP".
Cruiser is about the week after I graduated from college and went on tour with my band Nine of Swords. I had a lot of time on my hands to think about my time at a very formative place and I drove by two different exits that flooded my body with conflict.

Track 1 and 2 were recorded by Andi Jones at West Philadelphia's All Night Diner / So Big Auditory space. TJ Stevenson played drums, continuing our history of collaboration that began with a Linkin Park cover band at SUNY Purchase and manifests regularly in our band Nine of Swords. Track 3 was recorded in bedroom in Ridgewood this past summer.
For many reasons, it's always been quite hard for me to realize my work in a way that actually reflects how I want it to be. I'm incredibly grateful to all who have helped me do that here, and just as grateful to everyone else for their consideration of these songs, that I hope to share more of soon.
Jack Tomascak
Ridgewood, NY
June 2018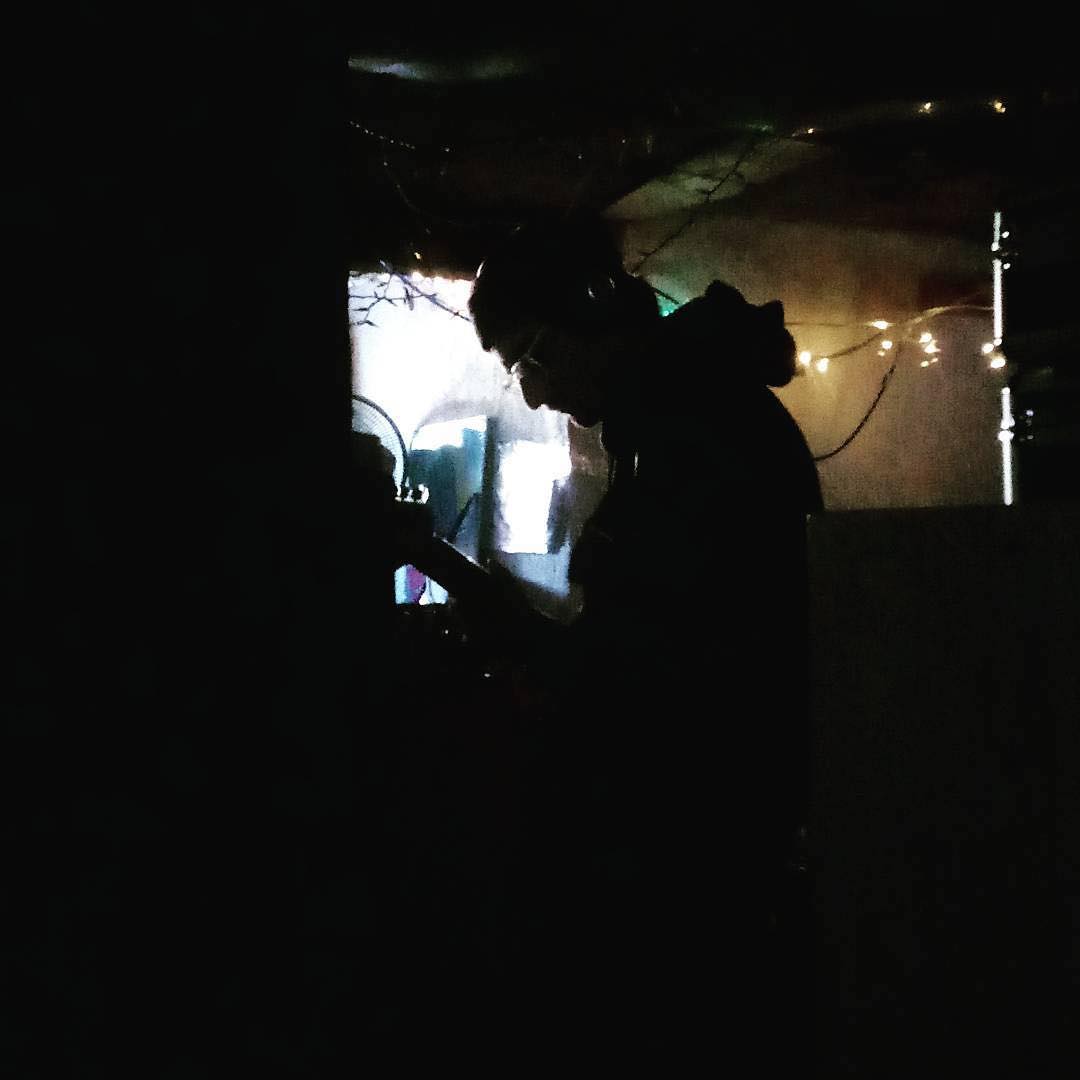 Jack recording Future Interior, Jan. 2018
further inquiries? jtomascak aaattt gmail dddooottt com
take me home, please